4
PeopleTools 8.54 : New Features in PeopleSoft Application Engine
PeopleSoft Application Engine for PeopleTools 8.54 has been updated with new features especially with more options for AE Trace settings. This post will help you understand new AE features with 8.54 and how to use those.
Application Engine trace file split
You can set the file size of the Application Engine Trace file. Whenever the file size exceeds the defined file size value, the file will close and the log will shift to a new file. By default minimum size of trace file is set to 20MB and maximum can be set to 1500 MB.
Parameter – AETFileSize

Application Engine trace file naming convention.
The naming convention for the Application Engine Trace file with a process instance will include the Date/Time stamp.
Application Engine program section trace.
In previous versions, the trace file included output of the Application Engine program with all the sections. With PeopleTools 8.54, you can select the sections to trace output in the Application Engine Trace file.
Parameter – TraceAEEnableSection

Application Engine trace file with PeopleCode and SQL trace outputs.
You can combine the trace output for both PeopleCode and SQL into Application Engine Trace file. If the value is set to Y, then PeopleCode and SQL Trace output will be merged into AET file, otherwise PeopleCode & SQL trace output will be in .trc file in the same directory as AET file.
Parameter – TraceAECombineOutput

Optional to commit AE Changes
You can opt not to commit the changes for application engine program to the database, if the application engine program is running from Application Designer. When you choose to run the AE from Application Designer, simply check 'No Commit' option.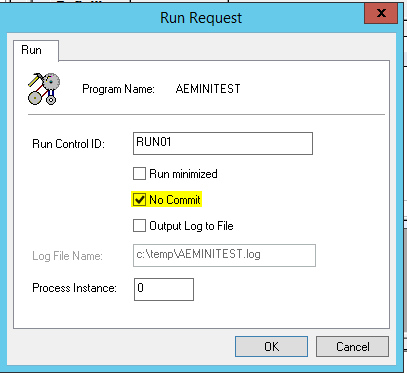 Use of Global Temporary Tables in AE Programs
You can define Temporary Tables as GTTs in the Application Designer. This feature can be applied to application Engine programs running in both batch mode and online mode. The data in GTT is session specific for Application Engine programs running in batch mode and transaction specific for Application Engine programs running in online mode. But GTTs in online mode cannot be shared between Application Engine programs. Each Application Engine program has its own set of GTTs.
Therefore, it is recommended that GTTs should not be used as Share Tables in online mode. You can also define GTTs to re-startable batch Application Engine programs considering that the data in GTT will not be retained when the program exists.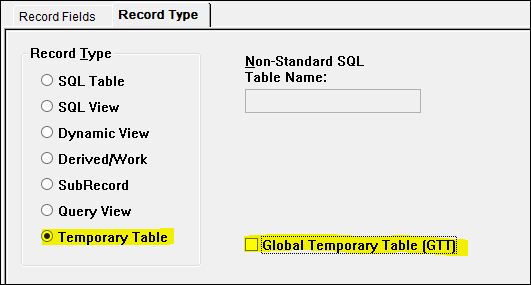 These are the new features for PeopleSoft Application Engine in Tools 8.54. Let us know which one of these have you implemented.