Uninstalling Change Assistant 8.54 using CA setup for 8.53
You might know that on one machine, you can have only one version of PeopleSoft Change Assistant installed at a time. If you try to install another version of CA, it would first uninstall the existing version and then allow you to install newer CA version.
If you use Change Assistant setup for PeopleTools 8.53.x and try to uninstall Change Assistant 8.54.x you will get similar error as shown below.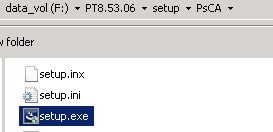 "The setup has detected that version 8.54.001 of Change Assistant is already installed. This setup installs an earlier version of Change Assistant (8.53.06). You will have to uninstall the previous version before installing this version."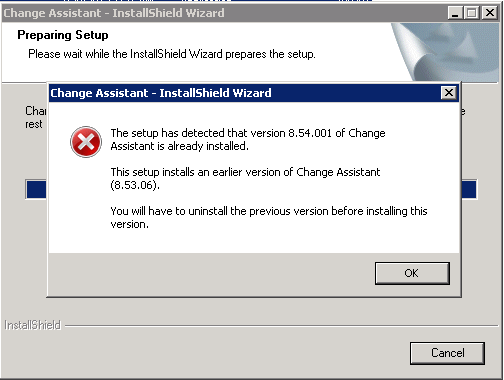 This means that you can't use CA setup for PT 8.54 to uninstall CA 8.53. You can still uninstall the Change Assistant from Installed Programs in control panel. Just follow the uninstall process and then install the CA 8.53 using PSCA setup located in your PS_HOME.