How To Download PeopleTools 8.54 from Certifications Tab on Oracle Support
Most of you would already know that PeopleTools 8.54 can be downloaded from Oracle's edelivery site i.e. edelivery.oracle.com. But do you know that you can also download PeopleTools 8.54 setup files from certifications tab on Oracle support.
Go to Certifications tab and then search for certifications for PeopleTools 8.54 as shown below.

From the certification results, select any certified product e.g. in below screenshot, I selected 'Microsoft Windows x64 (64-bit) 2012 R2'. Once you select it, you will be shown more details about that particular product. If you scroll down in the product information window, you should see a 'Downloads' section with PeopleTools 8.54 listed under 'Product' and Platform.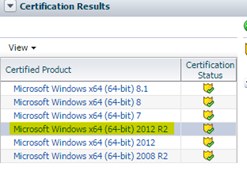 Select the checkbox for PeopleSoft PeopleTools 8.54 and click on 'Download' button above it. You will be prompted to accept the license agreement.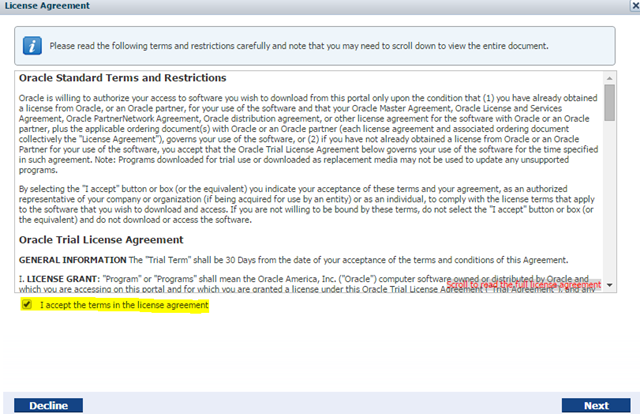 Once you accept the license agreement and click 'Next', you will be redirected to the file download area. On this page, you will find all 4 disks for PeopleTools 8.54 available for download. You can also download PeopleSoft PeopleTools 8.54 Verity, PeopleSoft PeopleTools 8.54 Online Help and PeopleSoft PeopleTools 8.54 Supplemental Installation Information.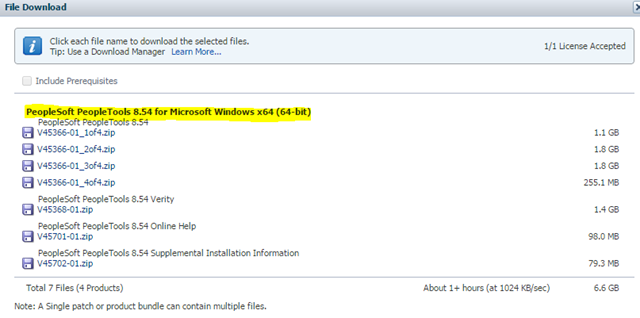 Simply click the file that you want to download and download will begin.
Above example was to download setup files for Windows platform, but you can use certifications tab to download setup files for other supported operating systems too.