How To Change Default Location Of Virtual Box Image Files
By default Virtual Box files are stored in C: drive under user directory. You may want to change this default location for variety of reasons, one of the most common would be disk space constraints or security concerns. If you wish to change the default path to other drive/directory you can do so as shown below.
In Oracle VM Virtual Box Manager, Go to File > Preferences. On General Tab, Change the path for 'Default Machine Folder' to your desired path.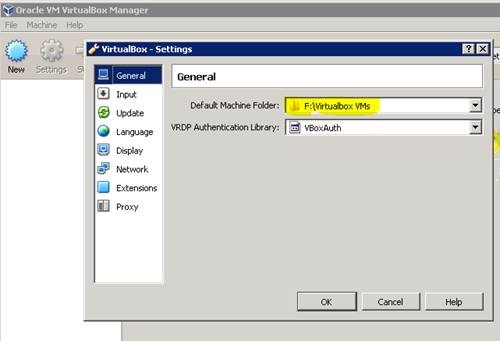 Go ahead and start importing OVA files. File > Import Appliance.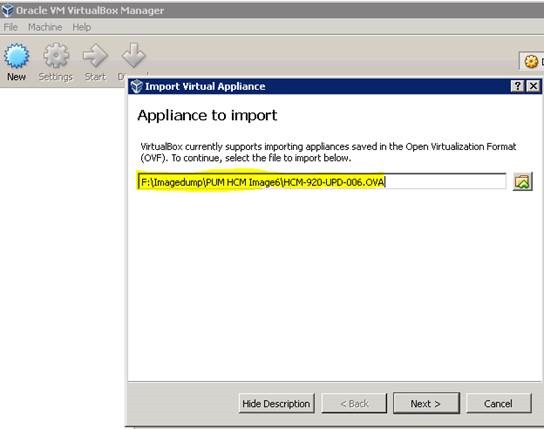 If you wish you can also change the default name of the image files. In below screenshot name of the image was change to PUMImage 6 ( PeopleSoft Image 6).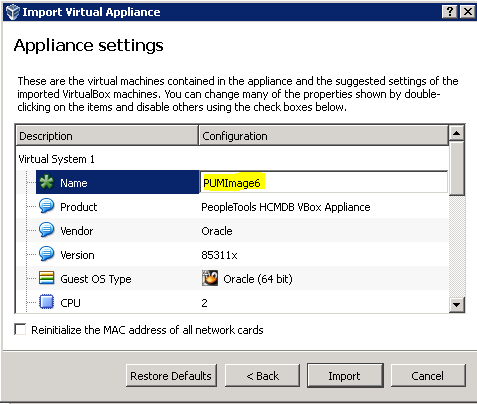 Once you change the name above, you can scroll below to see that directory structure format has also changed and now points to the default directory changed in first step and then the new folder name.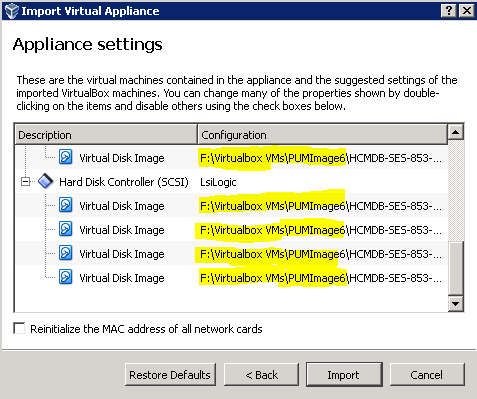 Once the image import is finished, you will see the Virtual Box image files in your target directory.
If you've any questions, please let us know in the comments.