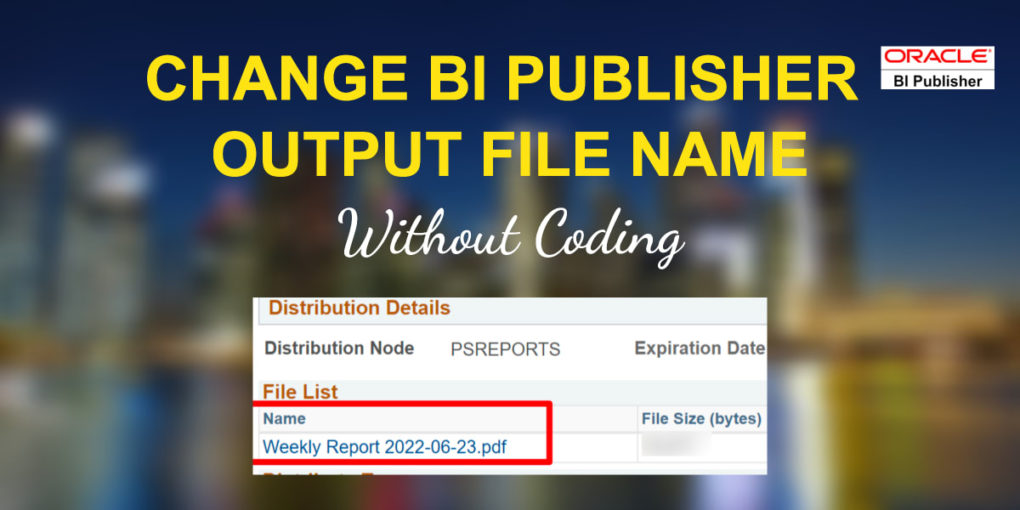 Change BI Publisher Output file name
Changing the name of PeopleSoft BI Publisher report output is very simple and it doesn't require you to make code modifications.
This can be done by making changes to the BI Publisher report definition.
Navigate to Reporting Tools > BI Publisher > Report Definition
Open the BI Publisher report definition that you want to modify. Go to 'Output' tab and under 'Output Location' you can modify the file name as needed.
In below example, we have kept the file name as 'Weekly Report %ASD%', where 'Weekly Report' is the custom text and '%ASD%' is the variable to display As of Date.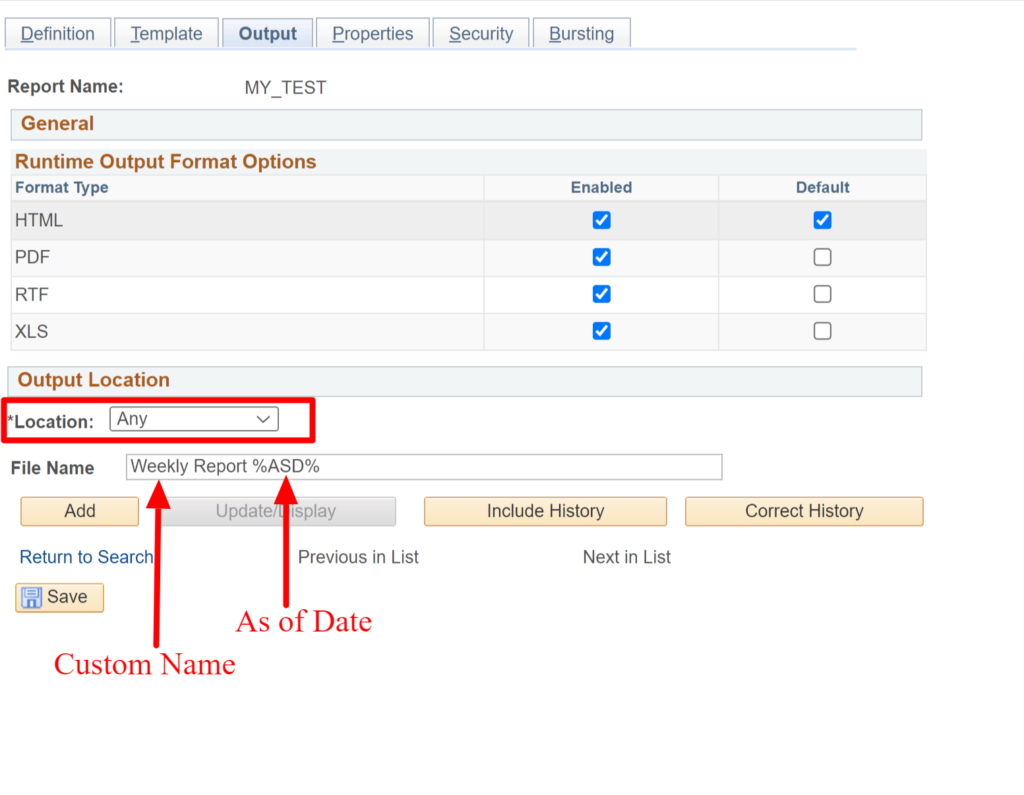 Here are few other variables that can be added to the output report file name.
%ASD% inserts the as of date.
%RID% inserts the report ID.
%BTV% inserts the burst field value.
%LAN% inserts the report translation language.
%field% where field is the name of a field from the XML data that lies below the first repeating field.
You can also choose to change the file name based on the output location of the file.


If the File Name is left blank, the system will use the Report ID as the file name.
Once you're done with your changes, save the BI Publisher Report Definition & run the report.
Once the report file is generated, you will notice that the file name is in the same format that you defined in the BI Publisher report definition.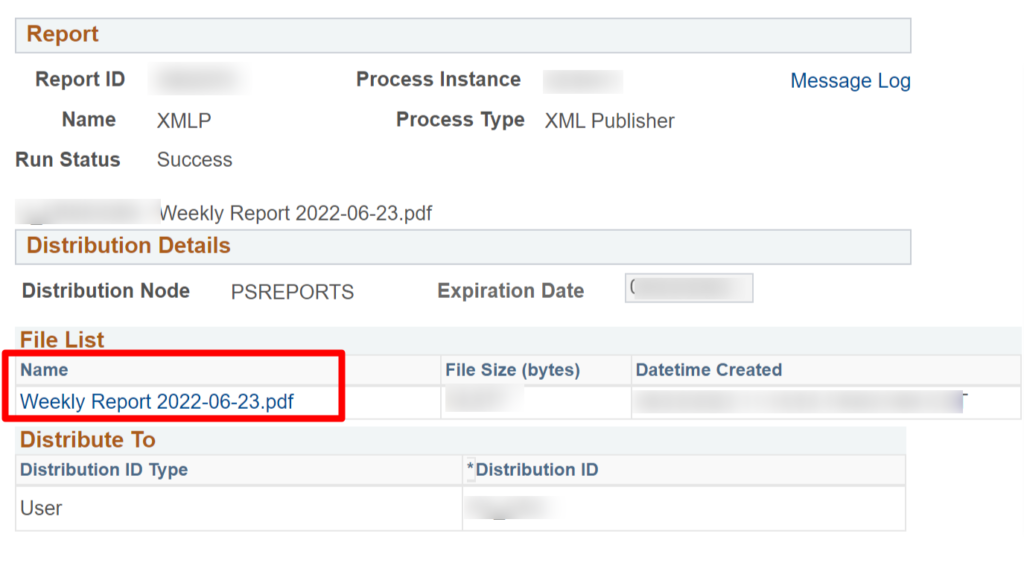 This is the easiest way to customize the file name of the BI publisher report file, without having to make changes to the code.
Also Read: Delivered processes for BI Publisher