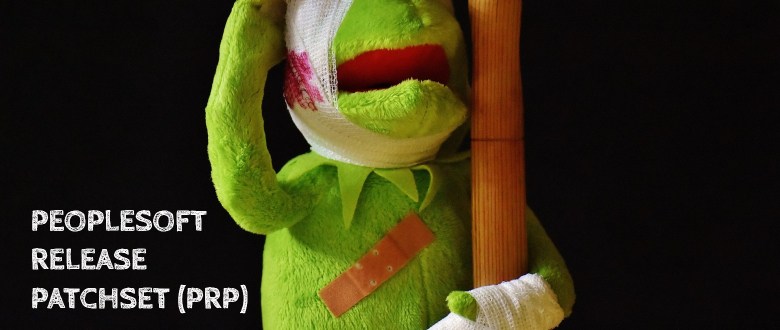 What is PeopleSoft Release Patchset (PRP)
As you know that PUM is the only way to apply maintenance to 9.2 applications (and IHUB 9.1), there are 3 different types of patches that one should understand.
Application Patches – These are patches are the ones that are delivered in PI (Update Image) and then are applied to your target PeopleSoft application.
POC Patches – These patches are provided by Oracle for customer specific issues and are applied directly to your PRD environments to fix a critical issue.
PRP Patches – These patches are provided by Oracle between PeopleSoft Images and are applied to PI ONLY.
PeopleSoft Update Images are delivered periodically to address application issues including critical ones but at times Oracle identifies issues between PeopleSoft Image releases and Oracle needs to get those patches to PeopleSoft customers.
Since PUM is the only maintenance model for 9.2 applications so Oracle bundles these patches into PRP (PeopleSoft Release Patchset). These PRP can then be downloaded from Oracle Support and applied to PeopleSoft Image.
If customer wishes to apply these bug fixes to target PeopleSoft application then these patches needs to be extracted from PI once PRP is applied to PI.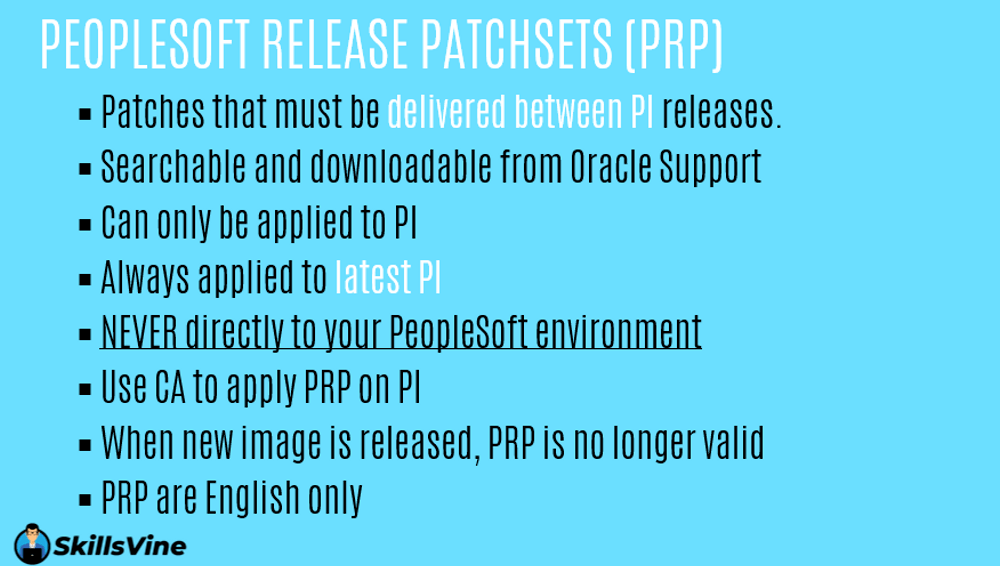 Patches that must be delivered between PI releases. 
PRP patches are delivered between 2 PI image released.
Searchable and downloadable from Oracle Support
You can search for these patches under 'Patches & Updates' tab on Oracle Support. You can download PRP patches for different PUM enabled application such as FSCM 9.2, HCM 0.2 CS 9.2, IHUB 9.1 etc. For FSCM 9.2, PRP patches are now released every week.
Can only be applied to PI
PRP patches can only be applied to latest PeopleSoft Image.
NEVER directly to your PeopleSoft environment
These patches are not meant to be applied to target PeopleSoft application so these should never be applied to your PeopleSoft application directly. If you need to apply the patches delivered in PRP, then you must apply PRP to PI and then extract those patches from PI using PUM and apply to PS application.
Use CA to apply PRP on PI
CA has an action 'Apply PeopleSoft Release Patchset' that is used to apply PRP patches to PI. You need to have PUM source already defined before you can apply PRP patch.
When new image is released, PRP is no longer valid
With new image release, previously released PRP patches are included in the latest PI.
PRP are English only
PRP patches are English only. If you have other languages installed then you need to wait for next PI release to apply patches for other languages.
This post is taken from a lecture which is part of PeopleSoft Update Manager Training.
Register for PUM Training
(Built on PeopleTools 8.57)