2
PeopleTools 8.56 Certifications
Whenever you plan to upgrade PeopleSoft or any other software that is related to PeopleSoft such as Operating system, Database, Office application, you always want to check if it's certified with version of PeopleSoft application you plan to use. This information is provided by Oracle under PeopleTools certifications.
I get these questions a lot from management :
Is Office version supported for PeopleTools?
Will PeopleSoft work if we upgrade our systems to new Windows?
Will PeopleTools work if we upgrade our database version?
Can we upgrade our browser and make sure everything works fine?
We are planning to move from Windows to Linux, will our existing PeopleSoft work on that platform?
and many more….
With release of PeopleTools 8.56, this list is again updated to support newer version of different applications. This list is usually updated whenever Oracle certifies any new application or software. Below list shows certification for PeopleTools 8.56 as on 12th June 2017.
Operating System, Application Servers and Database certified for PeopleTools 8.56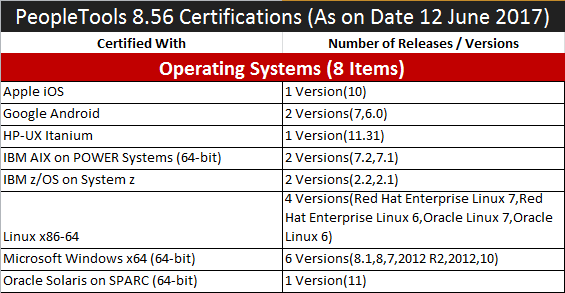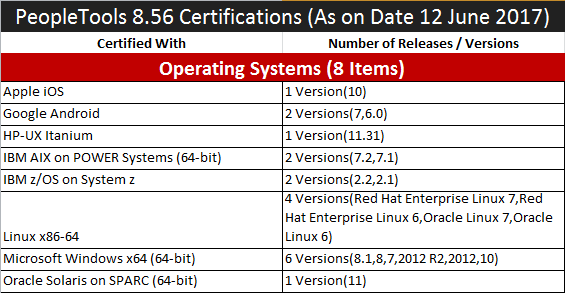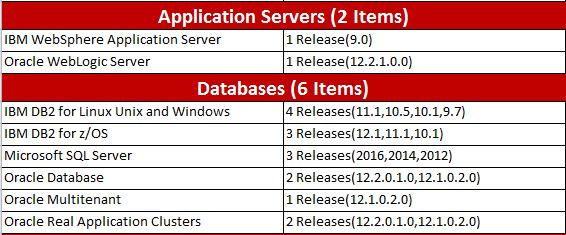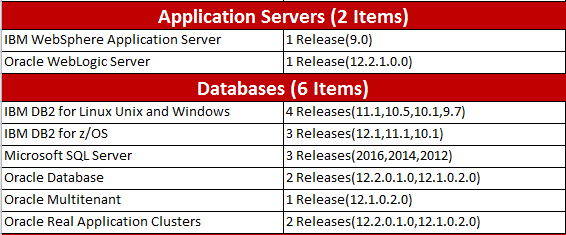 Desktop Applications, Browsers and Clients certified for PeopleTools 8.56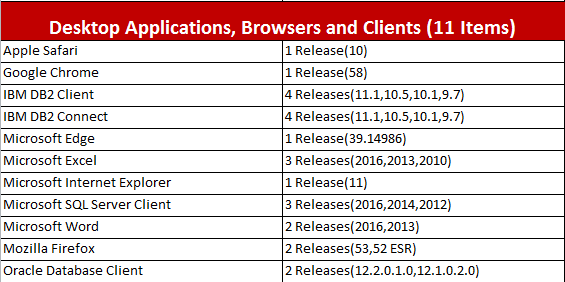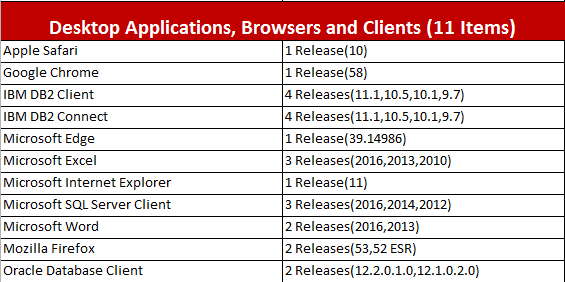 Directory/LDAP Services , Enterprise Applications, Management & Development Tools certified for PeopleTools 8.56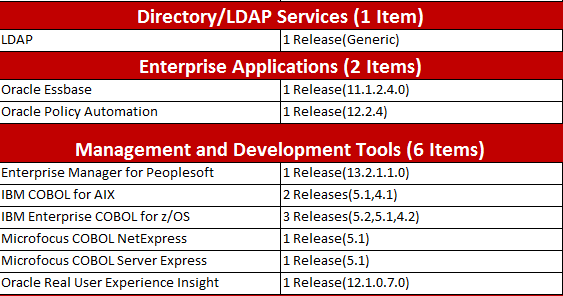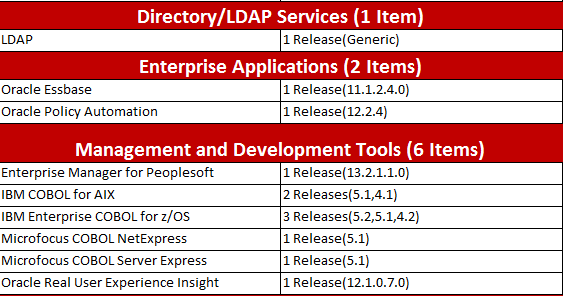 Middleware certified for PeopleTools 8.56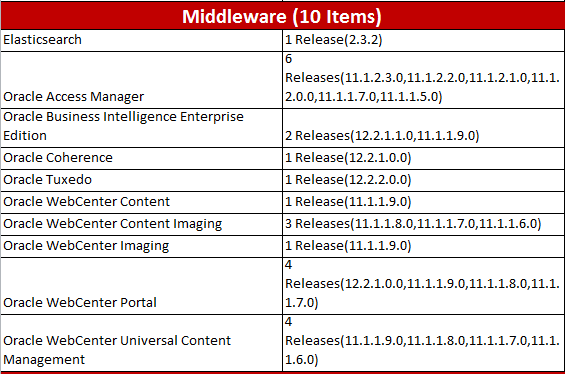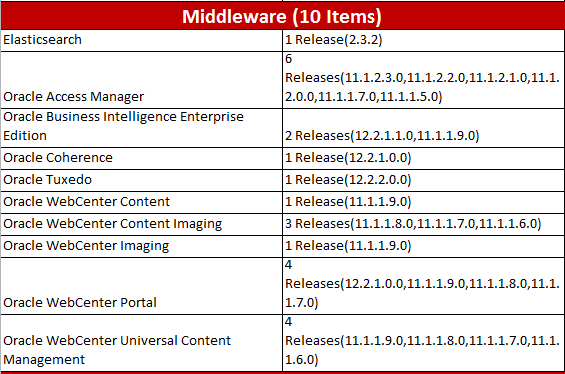 Mobile Applications, Browsers and Clients certified for PeopleTools 8.56


Enter your email below to download PeopleTools 8.56 Certifications list