PeopleSoft FSCM : Authorization Error While Adding Suppliers
If any of your Finance users complain about being unable to add new suppliers in PeopleSoft FSCM and they are getting authorization error then there it means there is something missing in security setup. Error received by user is
"You are not authorized to enter suppliers.  Contact your system administrator. (7025,9)
Your operator profile indicates that you have no authority to enter suppliers.  Contact your system administrator"
Issue can be resolved by following the below steps:
Navigate to Main Menu > Setup FSCM > Common Definitions > User Preferences > Define User Preferences. Enter the user id getting authorization error and click 'Search'. Click on 'Procurement' link as shown below.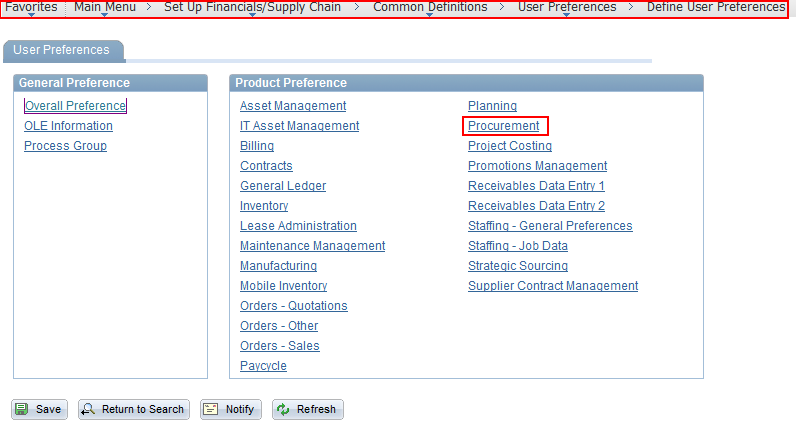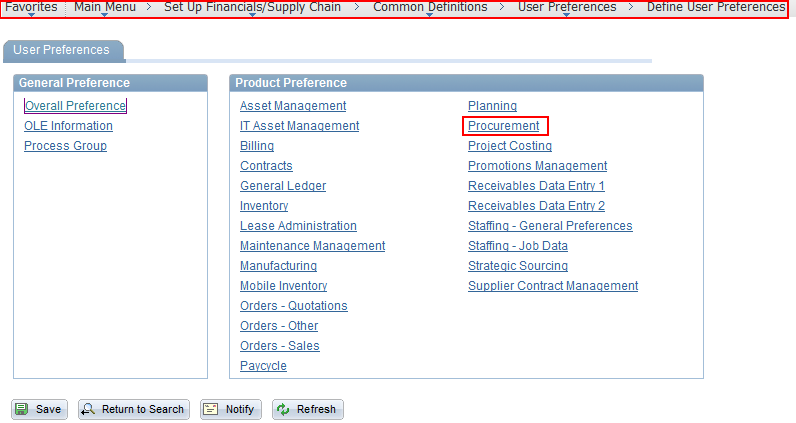 Now Click on 'Supplier Processing Authority'.

Supplier Processing Authority page, allow you to configure the authority of the user. Options that can be set here are: Authority to Enter, Authority to Approve, Authority to Inactivate, Supplier Audit.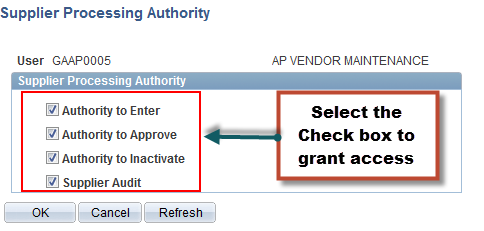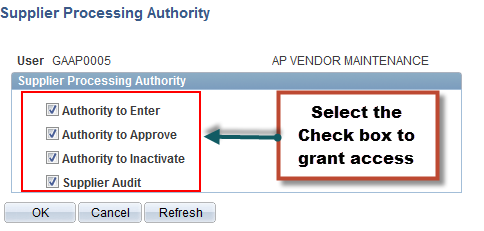 Click 'Ok' and then 'Save'. Logout and login as the User that was getting the error and retest. It should solve the issue.