1
Hide PeopleSoft Menus from Portal Navigation
Here is quick tip on how to hide menus from the PeopleSoft Portal Navigation. You can hide the PeopleSoft menus that you don't use in your application.
Go to PeopleTools > Portal > Structure & Content
Find the Menu you want to hide and then click 'Edit'. In the Folder Administration screen make sure to select 'Hide from Portal Navigation' and save the changes.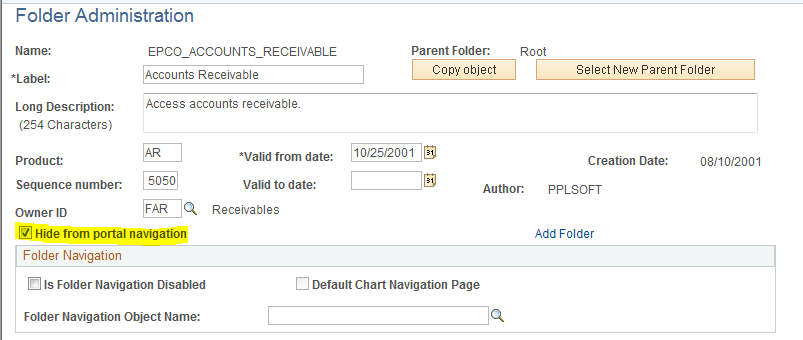 Just log out and login back again to see the changes. Your selected menu will no longer be visible in Portal Navigation. Users can still search for the menu and then reach to the desired page but they won't be able to see it in navigation.