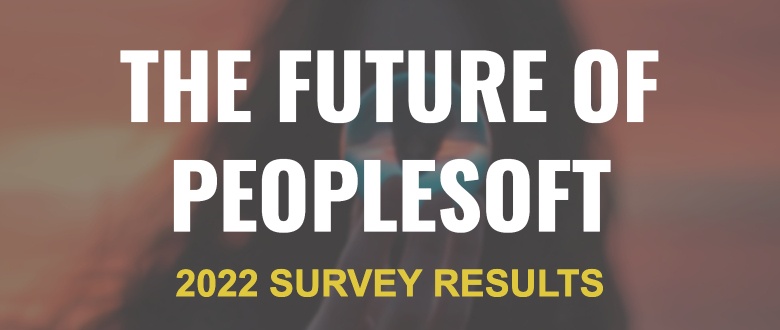 The Future of PeopleSoft Survey Results
Recently we sent 'The Future of PeopleSoft' survey to our email subscribers and PeopleSoft professionals from around the globe responded to it.
This survey was created to see how the PeopleSoft community feels about the future of the PeopleSoft application.
Thanks to everyone who participated in the survey.
Here are the results of the survey.
Q. Do you think PeopleSoft is dead?
57% said NO.
17% said YES
25.5% said MAYBE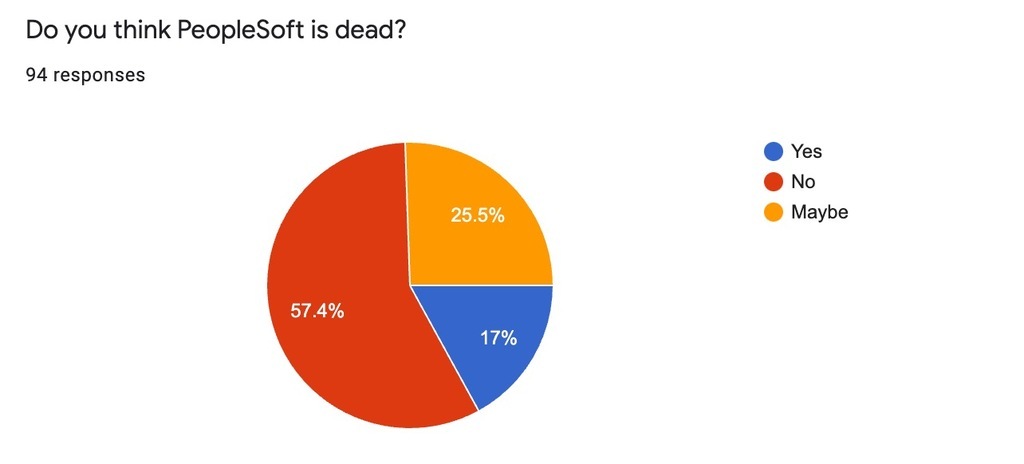 Q. Do you currently use PeopleSoft?

86% said YES
13.8% said NO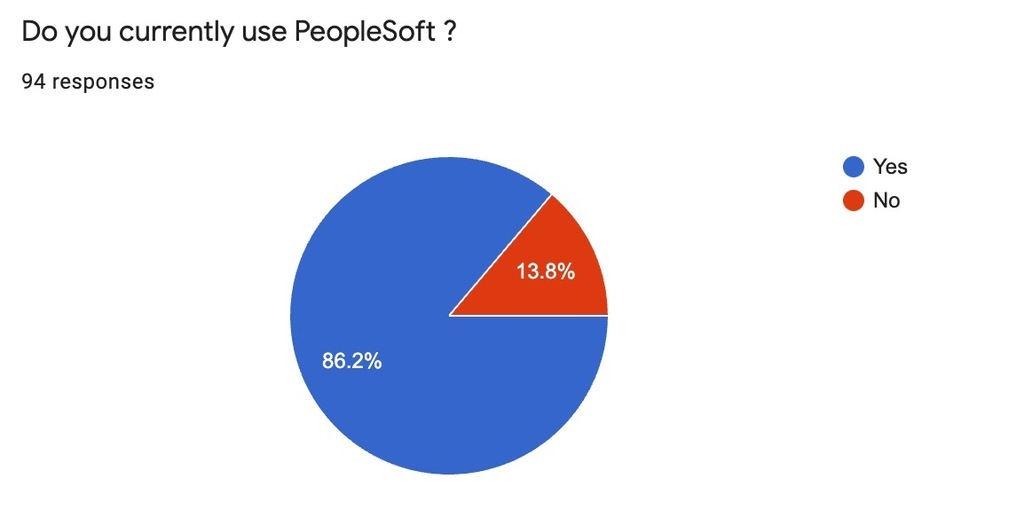 Q. How many years of PeopleSoft experience do you have?
61% have 15+ years of experience
19.1% have 11-15 years of experience
8.5% have 1-5 years of experience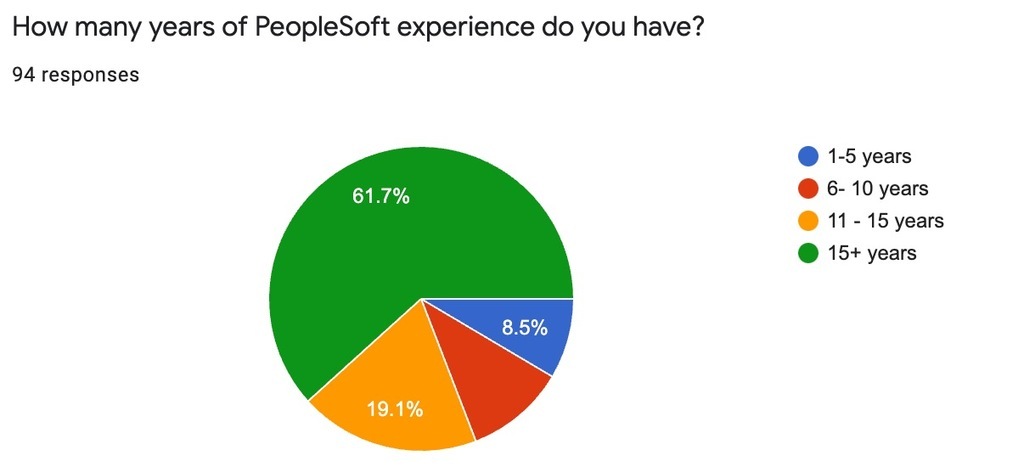 Q. Is your organization planning to move to a different ERP?
48.9% said NO
33% said MAYBE
18.1% said YES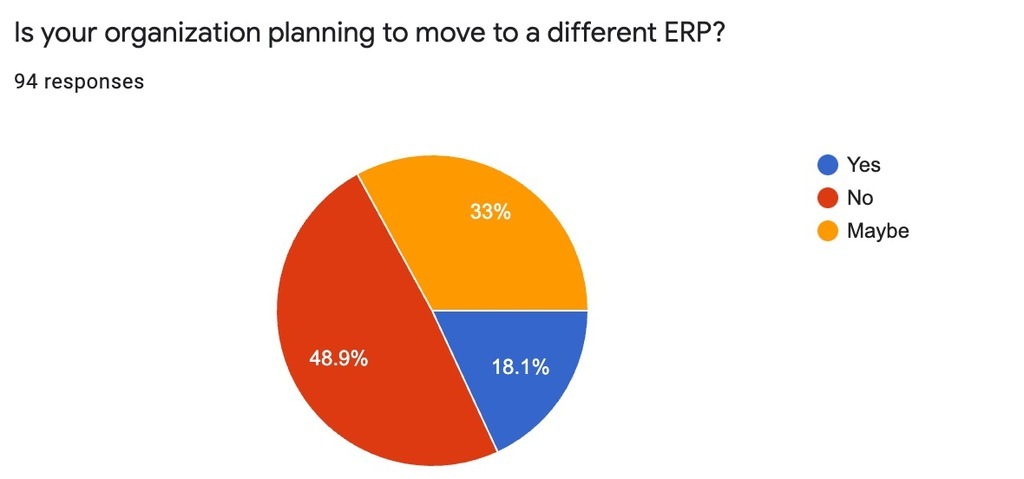 Q. Would you recommend PeopleSoft to someone just starting out?
41% said NO
36.2% said YES
22.3% MAYBE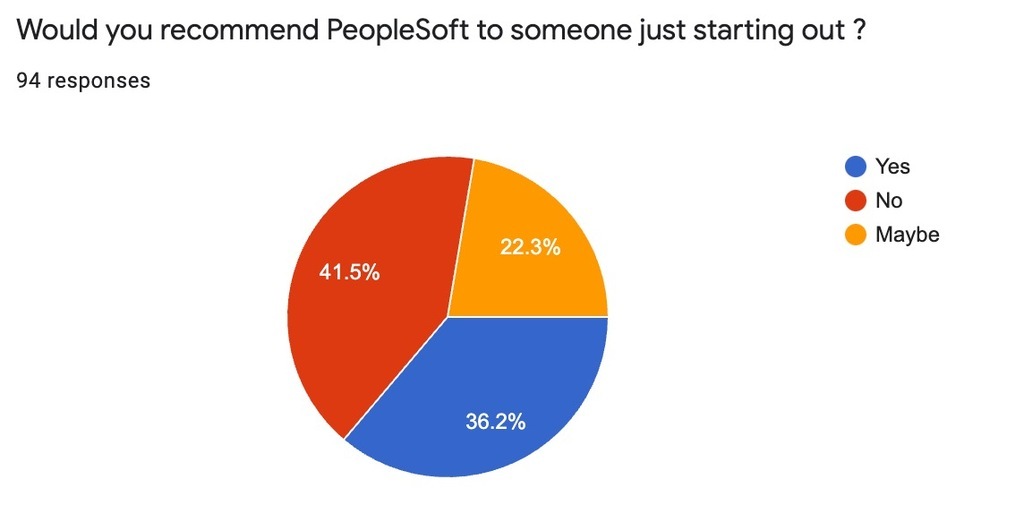 Q. What do you think lies ahead for PeopleSoft?
There were a lot of responses to this question and some of the common answers were.
Cloud
Uncertanity
New Features
Q. What is one non-PeopleSoft skill that PeopleSoft consultants should acquire to secure their future?
A lot of interesting responses to this question. See some of the top answers are below.
Workday
Cloud
DevOps
General Consulting Skills
Adapt to Change
Scrum Master
PMP
Soft Skills
Skilled in multiple areas
Here are a few funny responses.
Trading Stocks 😉
Mind reading
What do you think about the survey and what's your take? Let us know in the comment section below.
Don't forget to share the survey results with your fellow PeopleSoft professionals.