11
Learn PeopleSoft
PeopleSoft Tutorial is a learning platform for PeopleSoft consultants.
A platform where PeopleSoft consultants come together to fulfill the needs of each other. PeopleSoft consultants who have a passion for teaching use this platform to train other PeopleSoft consultants who are new to a particular module or skill. All our trainers are certified PeopleSoft consultants with 10+ years of experience in PeopleSoft and are carefully selected and groomed for the purpose.
Guess what is the best part of the training – A relationship or bond is established, which goes beyond training. It helps us learn from each other and remains forever.
We help you learn PeopleSoft using : PeopleSoft Classroom Training and PeopleSoft Books

Check out our HOT new release – Complete Guide to PeopleSoft Update Manager.
Try one of our bundle offers to get the best bang for bucks – Bundle Offer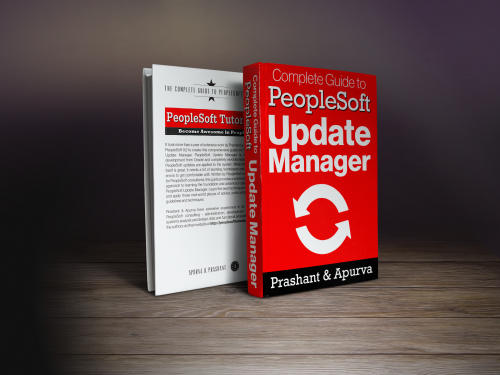 Click on the images below to learn about each option:
       Classroom                                                                                                                                                                                  Books