Technology has been moving at such a breakneck pace that if you've not started learning the newer technologies, you might be preparing yourself to face the worst – loose your job! Not long ago, some of these skills were considered hot and are no longer a guarantee for success. The time is now – learn the technologies in demand, so that you always in demand and command a salary, which is amongst the best.
The big 4 tech companies – Google, Apple, Facebook and Amazon have given rise to newer technologies and newer jobs as a result. If you're ready to start and take the challenge of making your skills current with the market requirements, you would be doing yourself a huge favor.
But where to start? With so many languages, platforms, protocols and other technologies, it's hard to know what's worth spending your limited free time to learn. Based on surveys and data from a variety of sources, we will provide you eight of the most sought-after tech skills for this year.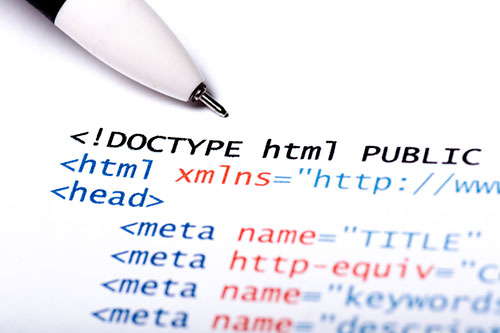 8. Big Data
noSQL databases like MongoDB, Couchbase, Cassandra; Hadoop, Python and other Big Data and Data Mining techniques is what will command the next big wave of IT spend. All the big tech companies – Google, Amazon, Oracle, IBM, Facebook – all are increasing their IT spend in this field. You would be better off learning these technologies. Start with The Human Face of Big Data and Big Data: A Revolution That Will Transform How We Live, Work, and Think.
7. Cloud Computing
Companies are looking for software developers who specialize in things like virtualization and Software-as-a-Service (SaaS) development, with familiarity with Platform-as-a-Service (PaaS) technologies. SaaS and PaaS can utilize any number of specific programming languages and technologies, depending on the company. Recommended read: Cloud Computing: Concepts, Technology & Architecture.
6. IT Project Management
IT project management is one of the most sought-after skills, which isn't all that technical. Certified project managers are in high demand and can pull in six figure incomes. If you have a MBA degree in IT project management or if you're wanting to move into project management, consider doing Scrum, Lean, Agile, PMP certifications to get an edge over others. Also, recruiters tend to rely on certifications rather than just years of experience to showcase project management.
Irrespective of whether you already have project management experience or are planning to learn project management, a book that is a must read is A Guide to the Project Management Body of Knowledge: PMBOK
5. JavaScript (And Related Technologies)
JSON is the most in-demand skill on CyberCoders. It's worth noting that when people say "HTML5," they're often referring in part to JavaScript. That's because what makes Web apps look and feel so app-like is CSS and JavaScript, not just the plain HTML itself. If you're looking to learn Web programming, JavaScript is the place you want to end up. If you want to start slow, a framework like jQuery could be the way to go.
Recommended read: Developing Web Widget with HTML, CSS, JSON and AJAX: A Complete Guide to Web Widget as well as Professional JavaScript for Web Developers
4. Java / J2EE
Java/J2EE developers are going to be in high demand throughout 2013 and years to come, according to a survey from Dice. Unlike hot new technologies like iOS development and HTML5, demand for Java skills has been fairly consistent over time, in fact it has been on the rise in the last few years. All you need is Expert One-on-One J2EE Design and Development.
3. PHP / MySQL
20 million websites are powered by PHP, including Facebook. Any blog, news site or other website built using WordPress or Drupal is making use of PHP as well. PHP is currently ranked as the most sought after skill on Elance, with MySQL and WordPress. Get PHP and MySQL Web Development and you would be rocking in a week!
2. iOS Development
As Apple's sales in both tablets and smartphones has exploded, so too has the demand for developers who can build apps for the iOS ecosystem. Xcode and Objective-C programming are ranked very highly by job board sites. If you ever wanted to build an app all by yourself, now is a good time to get into it. If you learn iOS development, who knows – you might not even need a job and you may be able to develop the next big app.
There are several developers, who learned iOS development just out of curiosity or while in vacation and ended by becoming millionaires. Read their stories in Appillionaires: Secrets from Developers Who Struck It Rich on the App Store, get inspiration and start with iOS Programming: The Big Nerd Ranch Guide.
1. HTML5 and CSS
HTML with cascading style sheets (CSS) is the literally what the Web is made of. They make everything look nice and use JavaScript adding interactive functionality. HTML5 is the latest advancement in HTML after years of stagnation. Meanwhile, the design options available via CSS3 and the interactivity provided by JavaScript have pushed the Web even further, blurring the line between Web-based and native apps.
Best part of HTML, including HTML5 is that it's relatively easy to learn compared to the other skills mentioned above. I recommend that you start reading HTML5 and HTML & CSS.