If you possess one of the skills listed in 8 Most-In Demand Tech Skills for 2013-2014, you're in luck and if you work harder – sky is the limit. You can expect one of the best salaries in the tech industry and also you're poised for the future – your skills will keep you in the correct direction.
Most of the skills mentioned in 8 Most-In Demand Tech Skills for 2013-2014 are new technologies and they are making quite a few technologies as obsolete. Today, we will present to you technologies, which will no longer help you get a job and worse, if you're at a risk of losing your job in a matter of time. It is time that you upgrade your skills and make yourself relevant with today and tomorrow.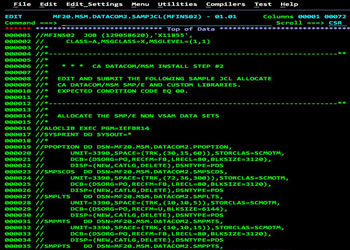 1. Adobe Flash Developer/Design
Flash's future limped into the dark when Steve Jobs announced that Flash won't be part of Apple iOS devices. With PC sales declining and sales of tablets, especially iPad rising and also the rise of HTML5 has made the future of Flash absolutely dark. Adobe has also announced it would stop developing Flash for mobile devices. I recommend that you start reading HTML5 and HTML & CSS.
2. SEO Specialist
The golden days of SEO are over. Google's search algorithm has become very smart and highly competent. Google no longer has a Search group and it is now called "Knowledge." If you own a website and do the right things, search engines, especially Google will find you and give you your due. Instead start concentrating on Designing the Search Experience.
3. Mainframe and Cobols
According to a recent story in the Austin Post, tech recruiters "recommended (that) a 40-year-old still working in COBOL reevaluate why they're a coder." Pretty harsh. But the fact is, technology continues to move forward with no time spared for sentiment. If you're happy working on Mainframe technologies and Cobol, it is time either you reevaluate yourself and what you want to do in the future. Seriously! Check 8 Most-In Demand Tech Skills for 2013-2014.
4. QA Testing
Many companies, including the big 4 – Google, Facebook, Amazon and Apple are increasingly releasing beta versions of their products to limited population of real time users to do the best testing of their products, before making it open-for-all. While the role of QA testers will never go out of demand, but their relevance and need will continue to decrease as more and more companies start using real time users for testing and integrating testing into development work. Instead spend time learning Agile Testing and Essential Scrum.

5. Software Support
The transformation of computing from desktop and servers to mobile and cloud is limiting opportunities for traditional/packaged software support. Also, Software as a Service (SaaS) is a gaining a lot of traction and acceptance. Start your learning process with Engineering Software as a Service: An Agile Approach Using Cloud Computing.

Learning Is The Key
Learning is the key to be relevant with today's and tomorrow's technologies. Never be complacent and always have a quest for learning something new. Keep learning – and keep showing that you can learn. The pace of skills disruption may well be increasing, however, learning new skills has never been easier. Many free and low-cost resources like Khan Academy and CodeAcademy are becoming popular. If you need help, I will highly recommend a book – Strengths Finder 2.0
and Career Development & Planning: A Comprehensive Approach.